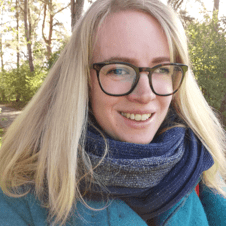 Maria Kronudd
HR manager – HR
When did you join the company?
I joined in the summer of 2015.
What is your current role?
I work as HR manager, and has done that since February 2017. I am in charge of recruitment, competence development, HR polices and processes, management and manager support, and much more.

Why do you enjoy working for CG D&A?
I love the open and helpful culture in the company. This is a company where you can be yourself and you can grow. When I joined in 2015, it was on a temporary contract for 6 months, I got the opportunity to stay on and when my manager decided to move on I got the opportunity to take her role as HR manager for Drives & Automation Europe, an amazing opportunity that I am so happy I took. Here each individual have a lot of responsibility but also a lot of freedom, each individual is important and is seen.