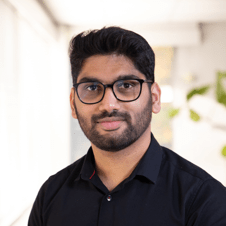 Aswin Karunakaran
Product Manager
When did you join the company
- August 2021
What is your current role
- Product Manager and Project Engineer

Why do you enjoy working for CG D&A
- I enjoy product management very well. I am given enough freedom to think out of the box and come up with solutions. I enjoy this a lot.
- Colleagues are really good. Support very well while onboarding.
- I am given a chance to take responsibility which I like a lot.