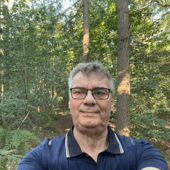 Johan van Hoof
Project Engineer – Sales & Service
When did you join the company?
I joined the company in september 1979.
What is your current role?
My current role is project engineer in the Sales Benelux team.
Why do you enjoy working for CG D&A?
The people working in the company are close to each other and if you need help they will always try to help you. Also there is a open and relaxed ambiance in the company and not a big hierarchy.
If you want to grow in the company they will give you the chances you need.